RICHARD GRECO APPRAISALS, Inc.
A U.S. Army Veteran Owned Business
Real Property Appraisers and Consultants
2157B Tomlinson Avenue
Bronx, New York 10461
718-518-8588 (Office)
718-319-0720 (Fax)
www.richardgrecoappraisals.com
e-mail: Grecoappraisals@aol.com

REAL PROPERTY APPRAISAL SERVICES SINCE 1969

Serving the Greater New York Metropolitan Area
Including Fairfield County Connecticut

ORDER ON-LINE, BY FAX, BY EMAIL or BY PHONE
Ordering your appraisal using the below link:

www.richardgrecoappraisals.com/orderanappraisal
Welcome to RICHARD GRECO APPRAISALS, established in 1969 with over 50 years of appraisal and property inspection experience. RICHARD GRECO APPRAISALS, Inc., is a full service Regional New York, Connecticut and Vermont real property appraisal and consulting firm. We provide residential and commercial appraisal and inspection services including property tax consultation and appeals, VA and FHA appraisal and property inspection services. Our coverage area in the New York Metropolitan Area and Suburban Counties include The Bronx, Manhattan, Queens, Richmond, Kings, Nassau, Suffolk, Westchester, Putnam, Orange, Rockland, Dutchess, Ulster, Delaware and Sullivan. Our coverage area in The State of Connecticut is Fairfield County..
In business since 1969, and proud to state we posses proven appraisal competency and longevity, RICHARD GRECO APPRAISALS has been continuously preparing accurate real property appraisal and inspection reports for The Federal Housing Administration, Veterans Administration, Mortgage Bankers, Credit Unions, Mortgage Brokers, Savings and Loans, United States Department of the Treasury, US Marshall's Office (Seized Properties), Supreme Court of the State of New York, Attorneys, and Individual Investors. We also provide Real Property Tax Consulting Service for Attorneys and Property Owners and appear as expert witnesses in certiorari and property property tax disputes.
The success of RICHARD GRECO APPRAISALS is due primarily to the extensive real property appraisal and construction and NYC Building Department Inspection experience of its founder, Richard Greco. Armed with cutting edge technology and a full library of MLS and Public Record Data Sources we deliver to you accurate and timely appraisal reports to assist with Loan Origination, Appraisal Review, Asset Management, Loss Mitigation, Pre Foreclosure and Pre Auction valuation services. To expedite your appraisal request, we submit all of our appraisal and inspection reports EDI in PDF format with electronic signature for immediate download and use. When needed we can deliver same day and 24 HOUR TURNAROUND TIME appraisal service. (Same Day and 24 Hr turnaround fee required.)
Our appraisals and inspection reports are used by the Federal Housing Administration, Veterans Administration, FNMA, FHLMC, US Treasury Department, US Justice Department, Wells Fargo, Washington Mutual, HSBC, Citigroup, Flagstar Bank, JP Morgan Chase Home Loan, New York State Supreme Court and we are QUALIFIED EXPERT WITNESSES should court testimony be required. We also provide Certiorari Appraisal Service as well as Article 7A, Small Claims Assessment Review for any New York State or State of Connecticut Real Property Tax Grievance or Hearing, Estate Planning, Bail Bonds. As such, we look forward to assisting you with all of your appraisal and property inspection needs.
OUR APPRAISAL SERVICES INCLUDE:
NEW: We now offer HYBRID DESKTOP APPRAISALS
SAME DAY OR 24 HOUR TURN AROUND TIME AVAILABILITY;
Appraisal coverage of the entire NY Metro and Suburban areas as well as Fairfield County Connecticut;

ATTORNEY APPRAISAL SERVICES INCLUDE:

Appraisals for Estate Planning and Probate;
Elder Care;
Bankruptcy;
Personal, Business and Corporate Asset Management;
Environmental Obsolescence;
Insurance Loss and Mitigation:
Mortgage Fraud;
Loan Modification;
Short Sale;
Pre-Foreclosure;
Real Property Taxation, Certiorari, Article 7A Hearings
Board of Assessment Review Property Tax Grievance;
Bail Bond Collateral/Equity Valuation

MORTGAGE BANKERS, INVESTORS AND GOVERNMENT AGENCY
APPRAISAL SERVICES INCLUDE

Quality control, desk and field review service;
EDI, PDF XML Appraisal Delivery Service (Our desk to yours within 24 hours);
Radio Communication with field appraisers for immediate "on the spot" appraisal service;
FHA, REO, BPO, Pre foreclosure property appraisal and inspection service;
Asset Management, Loss Mitigation and Loan Modification Appraisal Service and Reviews;
Complete Cellar to Roof Building Inspection Service and cost to cure estimating service;
Saturday and Sunday appointment schedules available;
Usual TAT is 2-5 business days.
Richard Greco Appraisals provides a comprehensive line of residential and commercial appraisal products including form and narrative reports for VA, FHA, residential, mixed use, condo, coop and commercial properties. We also provide complete cellar to roof building inspections and home inspections services. In New York Call 718-518-8588 In Connecticut call 203-505-3905. Please fax all requests to our appraisal and inspection coordinator at 877-692-8825.
9/11/2001 TRIBUTE
As a special tribute to the "Fallen Heroes" of the World Trade Center Terrorist Attack of 9/11/2001 and in appreciation of the duties performed by all active Military, Police and Firefighter personnel, RICHARD GRECO APPRAISALS, will discount by $25.00 our appraisal fees on behalf of any Police Officer, Professional Firefighter or Active Member of the Armed Forces of the United States. The discount will apply upon presentation of "Verifiable" Police, Fire and Military Credentials at the time of property inspection.
Richard Greco Appraisals is a New York Metropolitan Area Regional Appraisal firm and leading provider of real estate valuation services for the mortgage lending industry, government agencies, attorneys, real property investors, individual home owners and purchasers of real estate and and anyone with an interest in ascertaining the value of real property. With well over 34 years of real property appraisal and building construction experience, Richard Greco Appraisals posses a proven track record of reducing lenders time, efforts and costs in managing the appraisal process and performing real property investment risk assessment.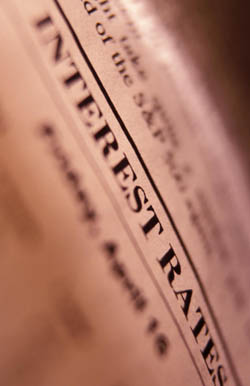 Richard Greco Appraisals is a leading provider of real property appraisals for: Primary and Secondary Mortgages, Mortgage Refinancing, Employee Relocation, Private Mortgage Insurance Removal, Estate Planning and Divorce Settlement, Real Property Risk Assessment, Certiorari, Real Property Assessment Review, Home and Building Inspection Services
With a staff of 12 professional appraisers and 2 property research analysts coupled with our investment in training and technology Richard Greco Appraisals has assisted its clients greatly reduce their workload and avoid costly mistakes. By offering online appraisal ordering, coupled with automatic report status updates and electronic delivery of the final product, we are able to eliminate the run around and phone tag hassles associated with this process. And since this process saves us money as well, we can keep our rates competitive with anybody in the industry.

Through this website, you can perform a number of tasks. Ordering an appraisal is just a click of a button away. Or, spend some time and find out a bit more about the appraisal business. The more you know, the better decision you can make.
ORDER AND TRACK YOUR ASSIGNMENT THROUGH THIS WEB SITE OR FEEL FREE TO FAX YOUR ASSIGNMENT TO
877-692-8825
TO SPEAK TO ONE OF OUR ASSOCIATES CALL:

718-518-8588



SHOCKED ABOUT YOUR PROPERTY TAX?

Are You paying more than your fair share of property tax?

Richard Greco Appraisals, Inc. will review your assessment record and evaluate the fairness of your property tax.

In New York call:
Call 718-518-8588

In Connecticut call:
203-505-3905

or visit

www.PropertyTaxSlayer.net

WHY PAY MORE THAN YOUR FAIR SHARE OF PROPERTY TAX?
More news...
These articles are property of New York Times and protected by copyright.
---
Got a Question?
Do you have a question relating to real estate appraisals? We can help. Simply fill out the form below and we'll contact you with the answer, with no obligation to you. We guarantee your privacy.